My new book, Teach Like Finland: 33 Simple Strategies for Joyful Classrooms, is now on sale! You can order it from several websites:
Amazon (U.S.)
Amazon (Canada)
Amazon (U.K.)
Amazon (Germany)
***
Reviews
"[Walker] provides an engaging and eye-opening vision that does not pit America against Finland, but lets us see what we can learn from each other… For teachers and education advocates who would like to understand one instructor's reflective quest toward educational improvement." (Library Journal)
"Although there are plenty of useful strategies in this book, [Teach Like Finland] is as much a philosophical treatise about slowing down, keeping things simple and finding the joy, as it is about pushing for future academic goals. There are many lessons that those in charge of education policy in the UK could learn from this book." (Sue Cowley for Creative Writing)
"More joy in classrooms and less work for teachers as the way to improving student learning? Sounds incredible, but the Finns have figured it out, and Tim Walker explains how American educators can do the same in this engaging and important book. Teach Like Finland deserves to be widely read and discussed." (Tony Wagner, author of The Global Achievement Gap and Creating Innovators)
"Walker was nevertheless able to identify 33 strategies that could be easily introduced into American educational systems… [Walker's ideas] are geared toward the relaxed, flexible, welcoming atmosphere that works so well for both teachers and students in Finland. Teachers and parents will be intrigued." (Booklist)
"A few years ago, I spent my spring break visiting classrooms in and near Helsinki, trying to identify what the secrets of Finnish education were. Although the experience was enlightening, it turns out that all I had to do was read Tim Walker's book Teach Like Finland! Thanks to his American perspective, Tim was able to isolate the key differences in pedagogy, routines, beliefs, and purposes that will help teachers in all countries consciously make their classrooms more 'Finnish.' I highly recommend this book for all who aspire to be better teachers!" (Paul Solarz, 5th Grade Teacher and Author of Learn Like a PIRATE)
"Clear, thoughtful, and thought-provoking, this book actually does present 33 strategies that would, in fact, make teaching and learning both more joyful and more productive. My response in reading was never, 'Where did that come from?' or 'We could never do that!' Rather, I thought over and over, 'Of course!' 'How is it that so many of us have moved so far afield from what we know to be true?'" (Carol Ann Tomlinson, Ed.D., William Clay Parrish, Jr. Professor & Chair, Educational Leadership, Foundations, and Policy, Curry School of Education, University of Virginia)
"Tim Walker is one of the most thoughtful educators I've ever encountered. His observations as an American teacher working in Finnish classrooms will surprise many readers: Some traditional ideas we've pushed aside actually work well in Finland, some of Finland's most effective strategies originated in American schools. With refreshing clarity, Tim gets specific with daily interactions, policies, curriculum, procedures, faculty relationships, and student expectations. Including the voices of many Finnish educators, he answers the skeptics who question whether or not any of the Finnish schooling elements can be incorporated in America and elsewhere. There is substance here that adds to our important conversations about what works in schools. A gift to our professional selves and one to share with respected colleagues and any parents you know." (Rick Wormeli, author of Fair Isn't Always Equal)
***
An Excerpt 
See an excerpt from Teach Like Finland, which appeared on the education blog MindShift! It's from the section "Schedule brain breaks."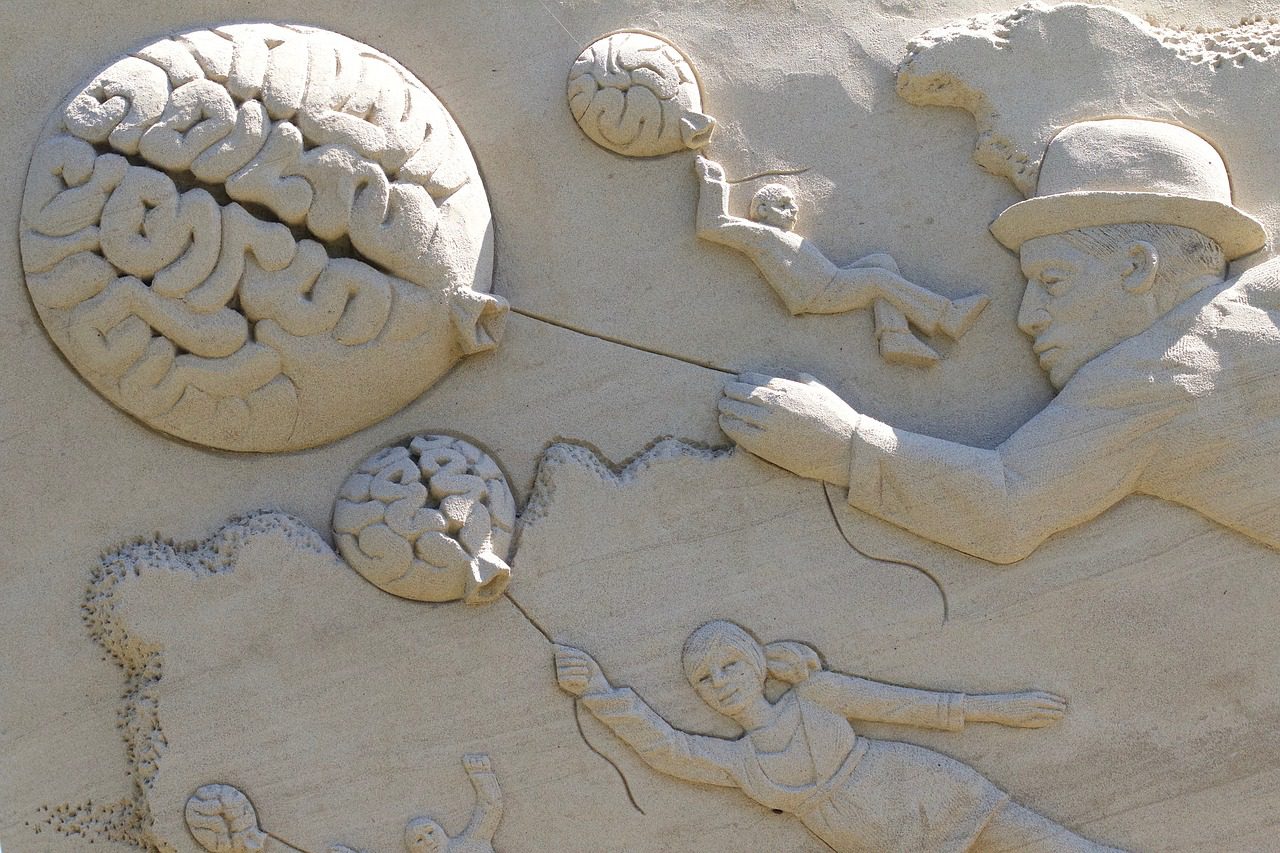 ***
Q&As
"First-graders have only 19 lessons through the week or just about three hours of (daily) classroom instruction. Second grade is similar. I call it 'half-day heaven.'" (Deseret News)
"While I agree that transplanting the entire Finnish model is unsuitable for America, I think it's misguided to think we need to have all or nothing. In my book, I'm focused on the little, practical things we can learn from Finland's approach to education, in spite of the major differences." (NEA Today)
"American educators don't want to teach just like Finnish educators, I don't think that would be helpful. There are a lot of things that American teachers do already, like social-emotional learning and project-based learning, that are working well, we want to hold onto those things. (BRIGHT)
"In short, it's harder for U.S. teachers to stay balanced when they're spending many hours in the classroom with few breaks. (As someone who burned out while teaching in the States, I can empathize.) There are other systemic differences, but I think the allocation of time is the starkest one." (Education Week)
***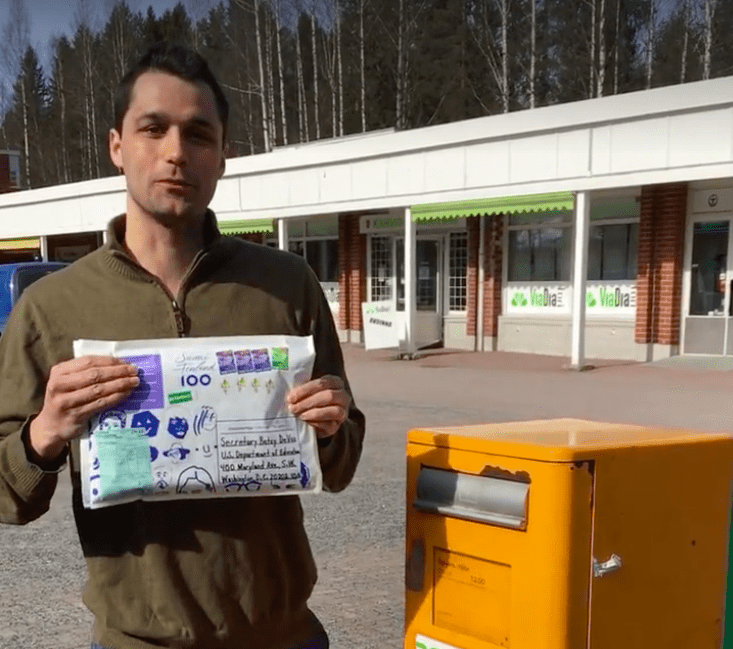 In April 2017 I mailed a copy of Teach Like Finland to Betsy DeVos, U.S. Secretary of Education. Here's the video. I'll keep you posted!
Cheers,
Tim